Advanced Technology, Knowledge and Creativity Attract Innovation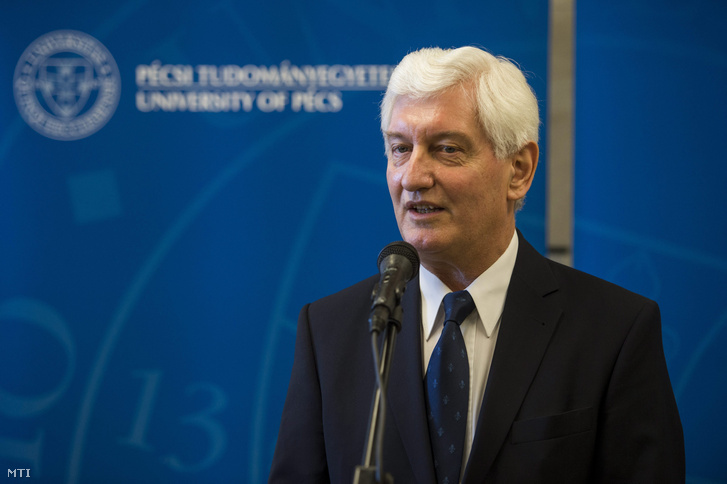 Prof. József Bódis, the rector of the University of Pécs introduces the 3D Project
"I was fulfilling my first Rectorial term, when I arrived to the conclusion, in which the UOP is in need of a strong, definitive project, including a buzzword, which represents the academic institute's progression, and offers the university prominence. It was not so simple to discover such a project, but I suppose, that we sensed, what was indeed a fundamental necessity. The university has grown and developed into an immense public area, more than ever before, and this atmosphere is now favorable in hosting an interdisciplinary project, such as the 3D Print Technology Facility.
Today, 3D Print Technology is a complex topic, one in which is able to address artists, scientists, doctors and economists. Not only is 3D Print Technology apparent throughout additive manufacturing technology, but in the modern image process, visual design, technical design, new artistic forms and many others are today serviced and supported by advances in 3D Print Technology. The collective-matter and intelligence brings a never-before-seen cooperative union to those intrinsically involved. This not only means an interdisciplinary convergence, but offers cohesion to participating departments from the entire university, including the Simonyi Center, towards the formation of professional, effective and synergic relationships.
There are numerous professional teams currently employed at the university, all in pursuit of utilizing cutting-edge 3D Print Technology. I expect it will be revolutionary and indeed, groundbreaking, once they begin to work and think amongst one another, and eventually, their abilities will add up. This creates strikingly new and unfathomable possibilities, in support of the UOP, Pecs, and the entire southern region.
The 3D Print Project may very well prove to be among the most productive agendas in support of the UOP. The project requires advanced technology, knowledge and an immense amount of creativity, which certainly will attract innovation. These are beneficial and extraordinary characteristics to the university, and the individuals involved.
In consideration of these newly developed initiatives, the UOP can now serve as the engine of development, and we believe that it will effectively demonstrate its unique and invaluable abilities through the 3D Print Project.
The 3D Print Project is an investment into the future, and the program's developments are going to be effectively implemented by the next generation of researchers. In support of the strategic development of the 3D Print Technology Facility including our welcomed experts, we intend to build a knowledge base, of which, will have a significant impact upon the development of University of Pecs, and its outlying area.
The possibilities are outstanding and boundless, when we consider in which manufacturing a prototype today is easier, accurate and faster, more than ever before. I am certain the future will bring about an immense number of unimaginable application fields and new perspectives in support of 3D Print Technology."
---