Extending Beyond Our Limits – Our Mission
Recently, while visiting the recently opened PTE 3D Project Artist Working Group's Workshop, we met with Dr. Judit Burkus and Dr. Pal Fodor and enjoyed a brief update regarding the interdisciplinary PTE 3D project. The following is a brief summary of our discussion.
Notably, the University of Pecs, Faculty of Visual Arts, now has an essential role in the interdisciplinary PTE 3D project. Granted, the creative process amongst artists and 3D visualization are today, considered inseparable, since visualization is the fundamental aspect of 3D technological development. If one but only considers the vast complexity of graphic software, the importance of artistic demand and visualization becomes immediately obvious. The ease and speed in crafting virtual 3D designed objects, and printing the end product emphasizes entirely fresh, innovative possibilities, due to the technological advances emerging in the creative process and its crossover to virtuality. We discussed the impact of 3D technology upon the arts, including the birth of new ventures associated with 3D print technology with Dr. Judit Burkus and Dr. Pál Fodor, professors within the University of Pecs, Faculty of Visual Arts, Artist Working Group 3D Workshop.
"Computer graphic designs paved a rapid headway and is today, clearly a part of our everyday lives. How can we relate this headway with regards to the mission of The Faculty of Visual Arts?"
PF: "The technology has a rich history throughout fine arts, and also here, within the Faculty, however, and, admittedly, the Project offered us the opportunity including the infrastructure, to fulfill our vision, although formerly, we have been experimenting in virtual direction."
"Infrastructure refers to crafting and manufacturing appliances, which are immediately available for operational use. Why is this step is so important compared to previous virtual computer modelling?"
PF: "In virtuality, there is limited freedom towards creating real artistic products. The Faculty of Visual Arts, by its nature, prefers the pursuit of fine arts. 3D animation and graphics requires team work, whereas the creative endeavor seen in the fine arts is a one-person show with materialized results."
"What changes did 3D technology usher into your field?"
In consideration of the aspect of visual arts, the change is significant, however, the technology is likewise just as important, specifically, in regard to industrial artists and graphic artists, as well. Currently, the applied arts reap the most benefits of the technology."
"What does this mean in practice? In what way do artists apply the technology?"
"3D technology is an important element of the training program in the Faculty of Ceramic Design. It has been a prerequisite of the designers for some time now. It means our students acquire the functional capability to fully utilize 3D software. Since the work generally is undergoing mass production, the manufacturer requires designs which can immediately be applied."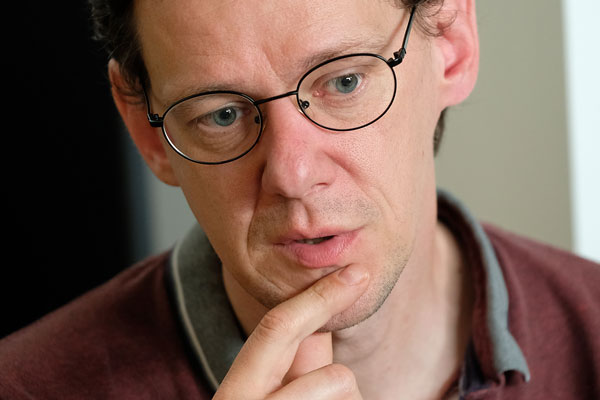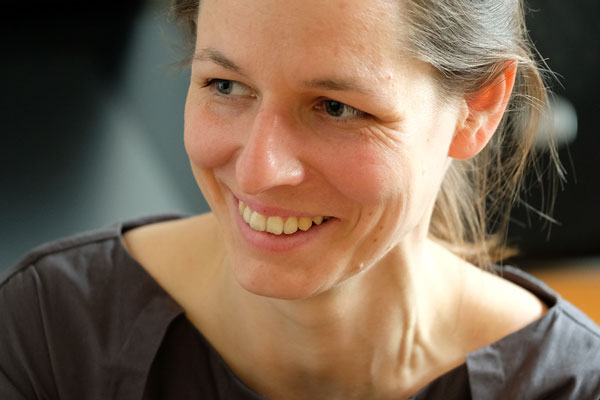 "Visual and industrial arts have always been associated with handiwork. How has 3D printing implemented this relationship?"
JB: "Recently, the process has been accelerating. 3D design skills have become a basic requirement in support of visual designers, especially in ceramics, in the last 3 to 4 years. Although we can see, in the fields of glass and metal design, it is becoming more inevitable. When it comes to communicating with the client, or the customer, 3D design is increasingly important, for example, when visual designs are presented before them. Originally the process was initiated in architectural design, however, today it has become a basic requirement in every field of the visual arts, and as a result, the design plans illustrate the final outcome well in advance."
"Let's discuss 3D printing and the fields you are currently working in. In what way do you use and apply 3D technology?"
JB: "The ceramic printer offers brand new opportunities, moreover, it allows precise, dependable mass production. It is important to understand, how these printers operate, since it narrows down the design possibilities. Printed ceramic work has a special design. Seemingly, be the very essence of 3D print technology, finished pieces are emblematic of their very own, distinctive style, and the designers are truly cognitive of this during the development of their ideas. I can also see the special shapes the printer creates in my mind's eye. (Visual examples for printed ceramic pieces: oliviervanherpt.com the Unfold group's works: unfold.be/pages/ceramic-3d-printing)"
"In summary, 3D printers are not yet capable of everything."
"No, they are not, but they are capable of printing a vastness body of work, distinctively incomparable when compared with the time and effort consumed by handwork. We should consider the immense capabilities in the visual arts with regards to the technology. The 3D ceramic printer technique is but one example, although it's also possible to print sculptures using a simple traditional 3D printer. I enjoyed the opportunity to use a gypsum powder 3D printer. In consideration of the traditional means, accurate gypsum geometric forms demands tremendous handwork, constant measuring and controlling. In contrast, the 3D printer completes a perfect piece of work in just a few hours."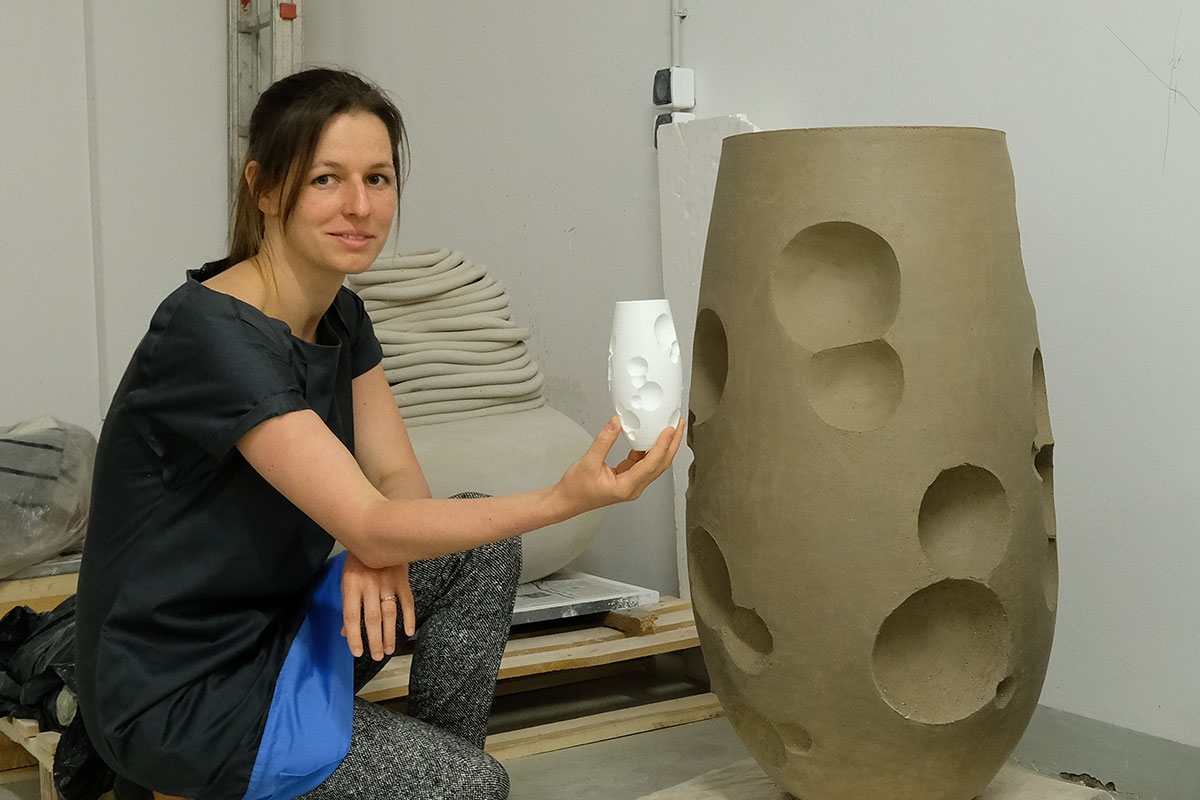 "I am certain you are exasperated by my next question, but I must ask within this context, regarding your thoughts in reference to the importance of originality? In 3D design and manufacturing, reproduction is an important feature, although in the fine arts, uniqueness is the virtue. What do you think will change regarding 3D printed works of art?"
PF: "I should deflect this question to the art historians and aesthetes. I don't think anything new emerges in this topic, and to cite an example, think back to the days of mimeograph technology, which is far older than 3D print technology. Or perhaps, we trace the issue back to the renaissance workshops, in which the master added a final stroke to the painting. Copying artwork and determining the value of art is not a new issue."
"So is this neither negative, nor positive?"
"It definitely has a positive effect and it is reminiscent of a Czech organized exchange-expo, in which the partner was living in the United States. Instead of sending artwork to one another, they exchanged the design plans on the Internet and everybody printed the art pieces locally. Once I heard a joke from a stone sculptor, in which it is easy for us, since we can carry our art projects on a pen drive."
"As an artist, do you consider 3D as a medium or rather a new genre?"
PF: "Basically, it is a new kind of medium. It's like when photography appeared, in addition to painting. People thought photography will decimate the art of painting, yet it is still going strong. 3D never will substitute traditional methods, only serve to complete them."
"Photography is a fine analogy, since it became an independent art form. Will it happen with 3D print, as well?"
JB: "Yes it will. Although we have already discussed this topic, the capacity of the printers and their precision determines not only their usage, but also, their unique print style, We are still seeking ways in which the visual arts synthesize with 3D print technology, yet it is possible it is going to be an art genre within the future."
PF: "Visual conception is essential. The problem with computer graphics design is, fundamentally, everything is allowed and the financial expense is not overly apparent at the time of designing. It's not possible to model, for instance, gravity, the holding capacity and the stiffness of the material. It is hard to foretell the limits of the technology, in advance. Typically, within the core of the visual arts, where experimenting is often typical, 3D technology is profoundly convenient and experimenting aids towards improving the technology."
"Applied arts have already been using the technology. Which is more important in the project, arts or experimenting?"
PF: "Both of these aspects are important to us, and it is the very reason why there are two Artist Working Groups assigned to the project. The artwork in applied art is not self-serving. The creation of the designer will be manufactured and will be consumed. It is extremely important to suitably prepare our students, regarding their education. Generally, in visual arts experimentation, is more dominant."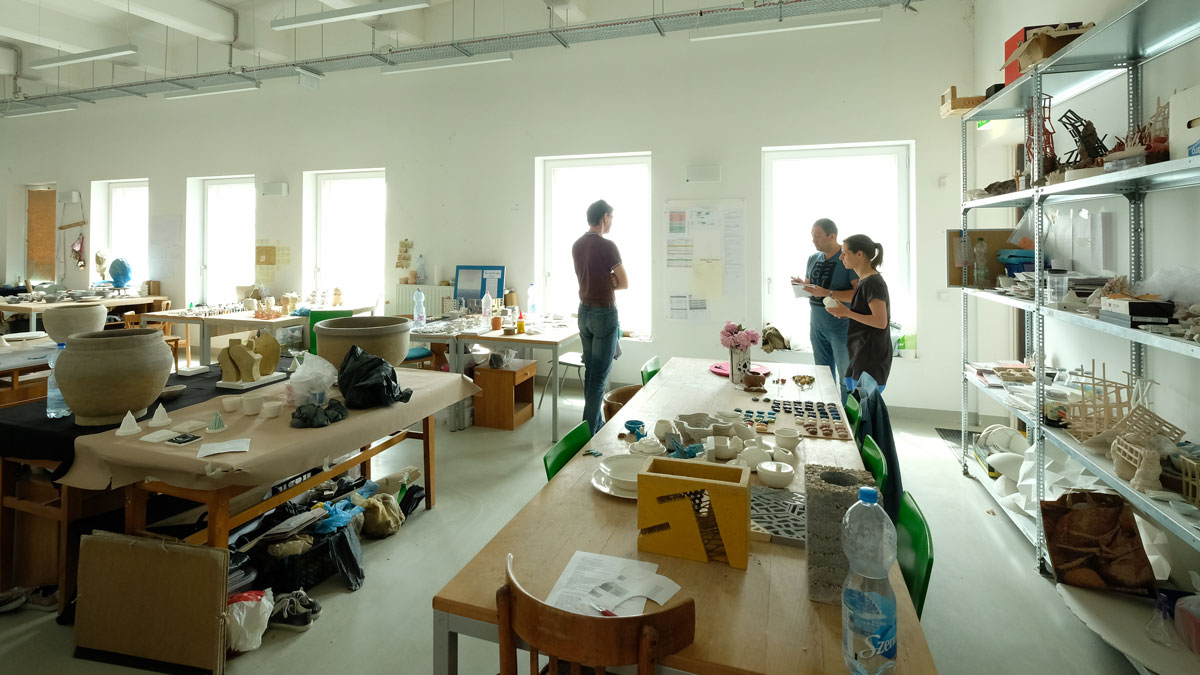 "How can you separate the two categories one from the other?"
PF: "There are several similarities, however, generally, they both require a different philosophy and methodology. In applied arts, the requirements are well determined, but visual artists still need to find their ways when considering 3D print technology. It raises several questions, for instance, what is the correlation between new and conventional, and, how can one define uniqueness in a 3D designed and printed work of art?"
The creative process is developed upon an individual level, and, I suppose that's why you have your workshop housed in the Faculty building. What kind of appliances do you currently have, and what is the relationship with the 3D Print Technology Center?
PF: "We just received a CNC miller, and we are waiting for a high-capacity FDM printer and a ceramic printer, and we also requested a 3D scanner. We collaborate, in particular, with members of the Engineering Working Group, regarding material experiments. The 3D Print Technology Center uses different machines, all of which require specialized training, but of course, we are planning to exploit the sources here, too, also, to mutual benefit."
"How will like you to summarize the interview"?
PF: "As an Art Faculty operating at the University, our mission is to not only keep pace with technology, but to add something to it, or even take one step ahead and extend ourselves beyond today's capabilities."
Gábor Szabó
---