Local High School Students Encounter 3D Technology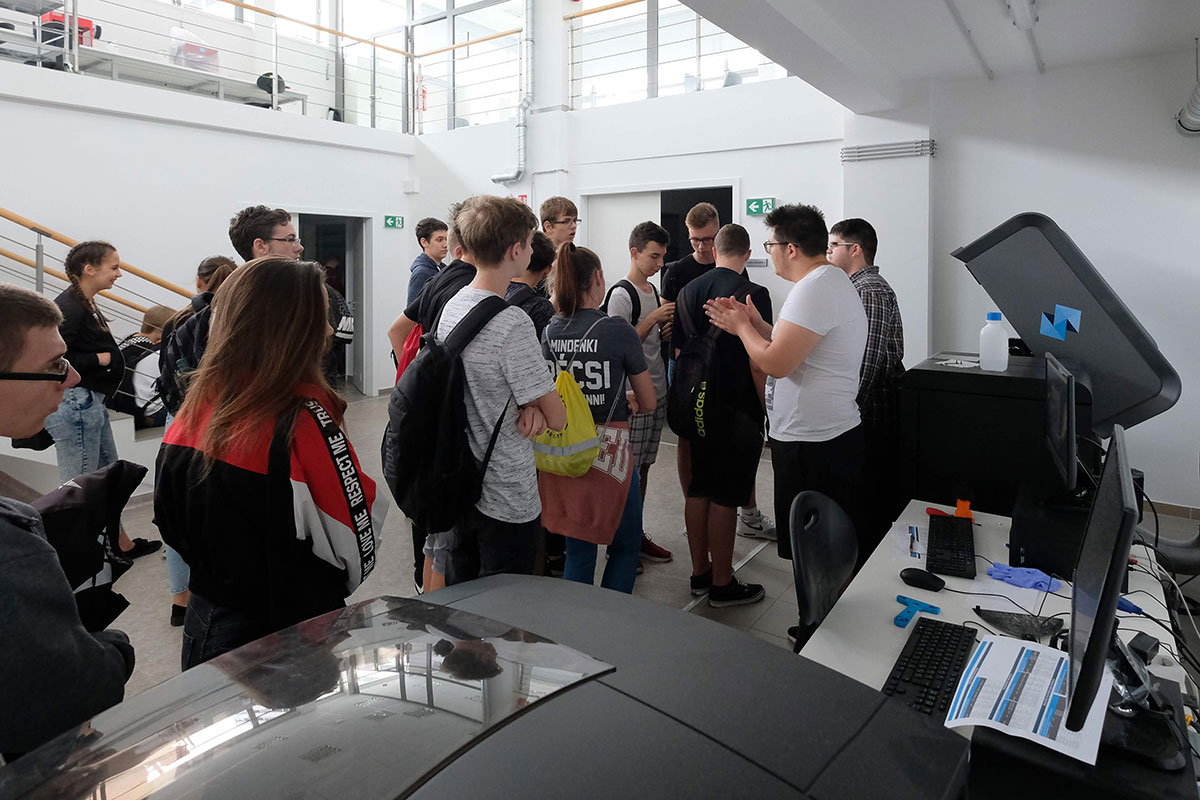 On June 15, 2018, students from the School of Mathematics and Informatics, Babits High School, visited the PTE 3D Center. Thirty-two students enjoyed a precursor of contemporary 3D technology's mysteries in the scope of a 90 minute program held in the 3D center's workshop.
The event was hosted by two experts in the field of 3D technology, Mr. Attila Péntek and Mr. Mátyás Bene. Initially, the students enjoyed a brief lecture in the Faculty of Engineering and Informatics, highlighting the history, operation and print technologies indigenous to the 3D Center.

Our experts presented the operational principles of the various 3D printers, how they work and the raw materials they use. Near the end of the lecture, a small model car handsomely constructed by a former group of students during an "experience workshop" was "sliced" using 3D software as a preparation in support of printing.
Following the conclusion of the presentation, the group of students returned to the 3D Center where they could look closely at the printers, including the variety of different printed models.
Lastly, the students visited the casting workshop, in which they reviewed specialized, locally crafted specimens intended for use in the field of medicine. One example featured printed lifelike bleeding skin. Other examples included various types of gunshot wounds.
The program ended with a quiz game, in which several the students competed for 3D printed souvenirs.
---