"You Have to Find a Way!" - Interview with Ms. Amy Karle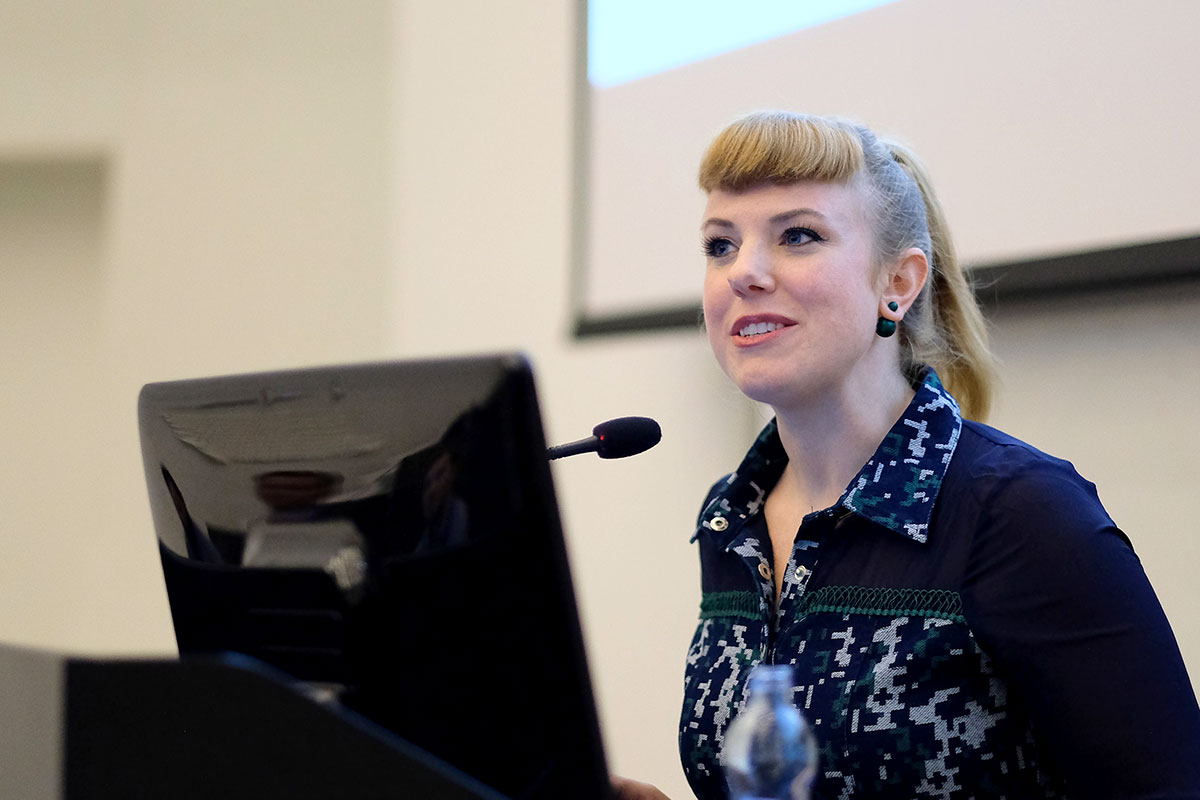 We met with Ms. Amy Karle, near the end of the first day of this year's 3rd International Interdisciplinary 3D Conference, who warmly received and shared her feelings regarding the growing potential of exponential technology and specifically 3D print technology, her return to Pécs as a Guest Speaker and ideas towards increasing marketing strategies in support of the 3D Print Technology and Visionary Center.
Ms. Karle was born in upstate New York, specifically, Endicott, New York, as the source of her upbringing and it was here, in which the mighty tech giant, IBM, claimed as its corporate headquarters! It is perhaps by mortal coincidence or, more likely, the winding path destiny has unfurled in which Ms. Karle's life continues to navigate? In her youth, Ms. Karle experienced visiting super computers and perhaps there indeed lies the connection, as her career aspirations are clearly aligned to technology and 3D Printing.

She spent a decade in Detroit, Michigan where she worked in design for the Auto Industry. Detroit is referred to as the "Motor City" in reference to the immense amount of automobiles manufactured in Detroit. To this day, it remains the home of the "Big 3" American Auto Companies.
Ms. Karle now calls San Francisco, California her home, where she lives and works as a full time artist and futurist out of San Francisco and Silicon Valley, expressing experiences in visual art forms and often advancing technology to improve the body and functions of the human in the process.
It is here our story and subsequent interview begins with Ms. Amy Karle.
What brings you to Pécs, Amy, in acknowledging the 3rd International Interdisciplinary 3D Conference?
This is my second year attending the annual 3D Print Conference. I admire the spirit here and the opportunity to experience a wealth of cross-pollination among the variety of participants. I've really enjoyed the people whom I have had the pleasure of meeting, the committee and the people who I have presented alongside these past two years. I am impressed by the spirit of the University and the spirit here in Hungary. The Hungarians really impress me as being very open to solving problems. Overall, I have found that Hungarians don't just say "no" – or "it won't work", they try to find a solution, find a path forward – or make one, as is often the case when approaching new technology. It seems emblematic of their nature to be persistent, particularly in the face of adversary. I really love that spirit.
What single factor motivated you in pursuit of 3D print technology?
The way of thinking is what is most attractive to me with 3D printing.
Thinking through how and why and when it is smart to use additive manufacturing opens minds to a greater scale, and making new advancements.
I am particularly attracted to learning tools that can help create things that otherwise would not be possible to not create. If offers new opportunities to consider what is possible. The design thinking that comes with the digital fabrication and 3D printing process is what is most attractive to me. 3D fabrication technologies are exciting to me because of their potential of how they can open our minds to a new way of thinking and making.
Take for example bioprinting. It offers the potential to create replacement parts and organs out of our own genetic material. Although nature has made organs in a similar way for quite some time, being able to make and grow tests for meds, or replacement parts from our own genetic material opens vast opportunities in healthcare and medicine. I get very excited about bioprinting and use it in my work because I think bioprinting is the most disruptive use of 3D printing technology – it is the area that has the potential to impact our lives the most, even extend the human lifespan.
What, in your opinion, is a key advantage unique and synonymous with 3D print technology?
To me, the future of 3D printing is in bioprinting. Bioprinting is the area that serves to enhance humanity of all 3D printing in the biggest way. Bioprinting holds the promise of being able to make replacement parts and replacement organs and so, which means we have the potential to eventually not only make transplants, but also make ways to extend our lives.
Today, modern medicine has done a great job in keeping us alive to a natural human life expectancy, leading healthier lives throughout our 80's and 90's. That's actually a normal human lifespan. Even dating back to the days of biblical times, people lived to be 80 and 90. It was more rare, because they would come down with something when they were 12 and die, or 30 and die. But that is a normal life expectancy.
Bioprinting is one of the only things I see that holds the potential to enable us to live beyond a natural life expectancy because we can make replacement parts and replacement organs. Of course, we don't fully yet understand these implications, and much is speculative, but this is what I can imagine for a potential of this technology in the future from the research and bioprinting work that is currently being done.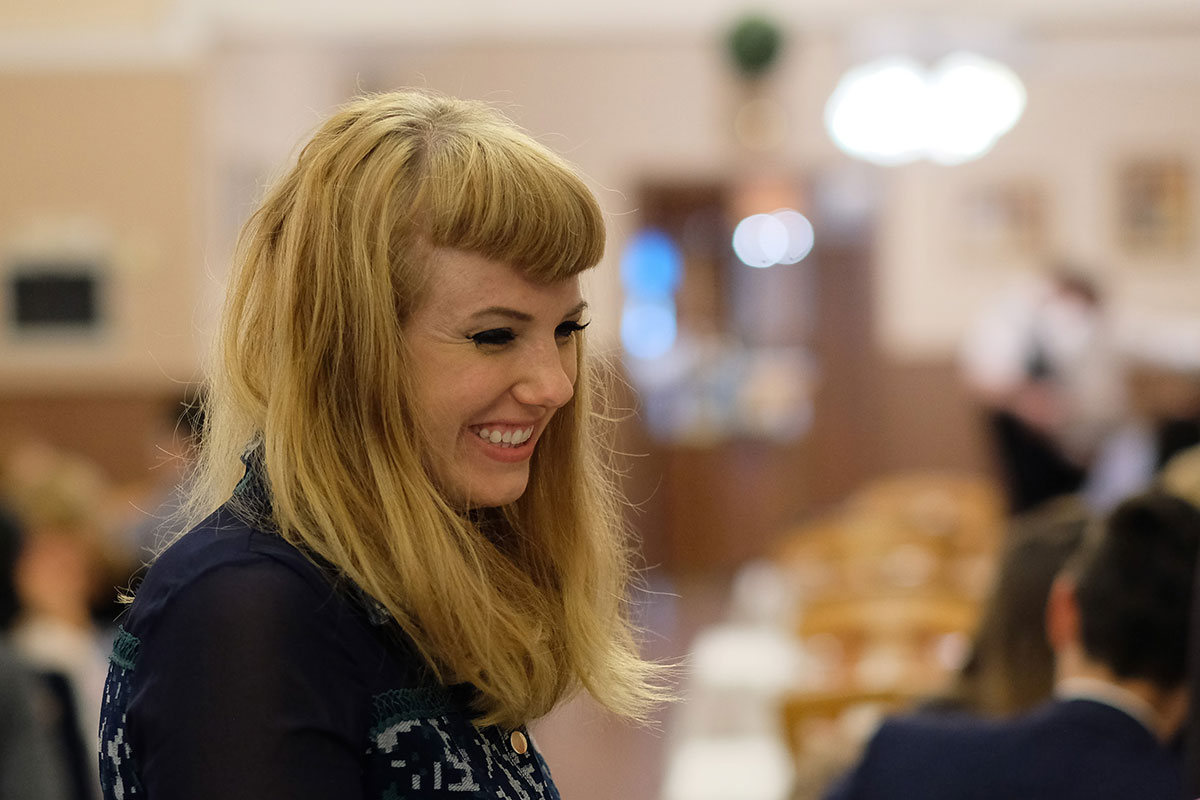 Are there any myth-busters in regards to 3D print technology you'd wish to share with us?
Press the button and it is done! This is one of the funniest myths about 3D printing that I hear. 3D print technology is a time-sensitive operation that someone who has not used this technology may not understand. There are so many steps critical in 3D printing and it takes a long time for the print to be made. It is sometimes a longer operation then creating something similar by hand – especially if it is a one of a kind piece or single prototype. The benefit is that we can now create things using 3D printing that we couldn't make by hand, or couldn't make any other way.
Lastly, are there any words of encouragement you wish to share with school-age children?
To follow and pursue your curiosity, and I'd encourage this advice to any age group. Forge your own path and share your vision, find a way to do it!
The 3D Print Marketing Committee extends its gratefulness to Ms. Amy Karle in the sharing of her valuable time during the interview. We are appreciative to Ms. Karle for her return to Pécs and the professionally-driven presentation she shared with this year's conference attendees.
Jon Marquette
---