The PTE 3D Project won the "Audience Award of Made in Pécs" in 2018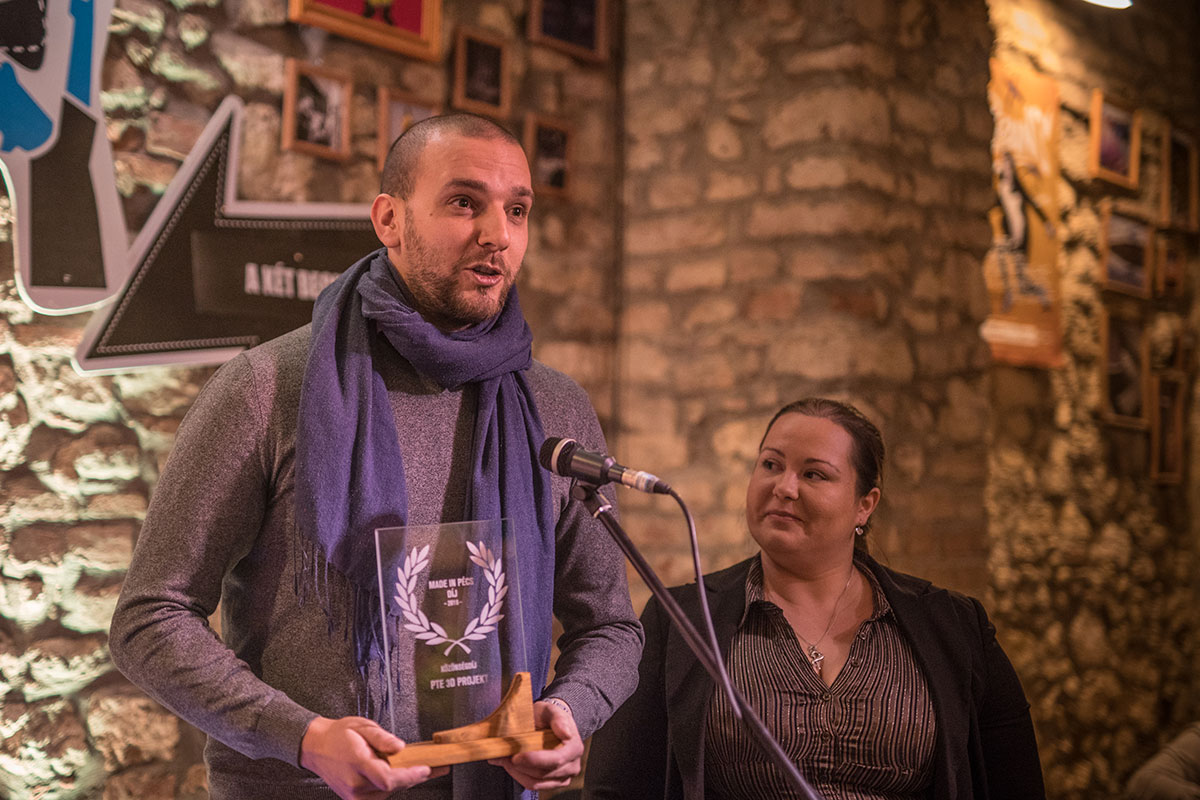 On January 4th, in the Made In Pécs Cafe, the 2018 Made in Pécs Awards were presented in a stylish atmosphere. The award of the same name of the Made in Pécs city magazine was awarded to the best Pécs brands, initiatives and restaurants for the seventh time this year. The award that previously founded by Time Out Pécs is still the only such local award for the Pécs community.
The newspaper's editorial board choose three candidates in eight categories in every year. The editorial board decides on the eight Made in Pécs awards, while the Audience Award is a web-based vote where all the candidates nominated and the winner is the one with the highest number of votes by the audience. Based on information from the editorial board, this time around 3000 voted for the candidates, and most of them voted for the PTE 3D project to become the award winner.
---