Machine Park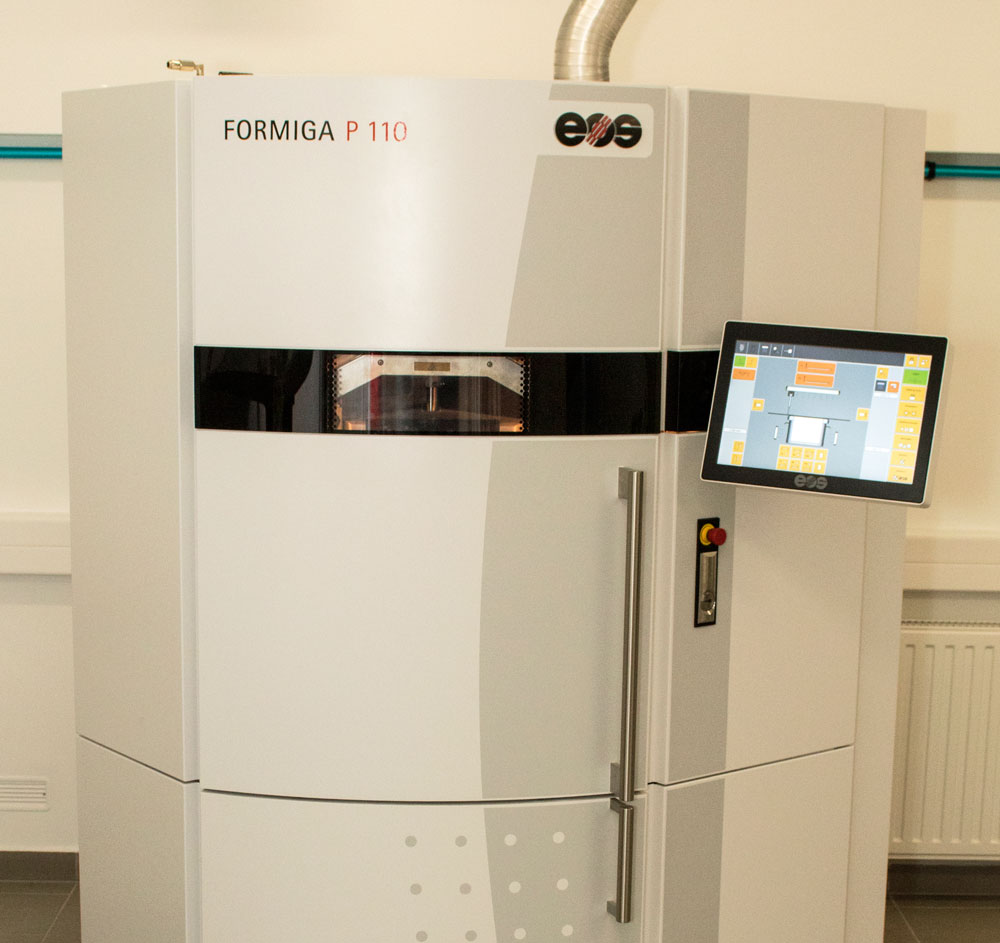 EOS Formiga P110
Our laser-sintering industrial printer is a flexible and cost-effective tool for polymer Additive Manufacturing. It is ideal for cost-effective small batch production and for creating unique, customized products with complex geometries. It allows objects to be printed one inside the other without the need for cutting or gluing. Objects with a maximum contruction height of 330 mm can be printed on the work surface.
Produces the most complex models from CAD data in just a few hours.
Uses a 30W CO2 laser with a scanning speed of 5 metres per second.
Printing Time
The manufacturer gives the speed in mm/hour: the tool can build up to 20 mm per hour. Of course, it depends on the detail of the model and the layer thickness, as a 0.06 mm layer thickness can be more time-consuming.
Source File
The SLS printer supports .STL files, but other popular formats can only be processed after conversion.
Layer Thickness
With PA 2200, for example, 0.06 mm, 0.1 mm and 0.12 mm are possible options, but some materials do not allow a layer thickness of 0.06 mm.
Model Size
The printing area is 200 x 250 x 330 mm, but larger models can only be printed in pieces.
Model Materials
Raw materials used by this machine can be either polystyrene or polyamide. The vast majority of them can be recycled, which makes this device environmentally friendly and cost-effective.
PA 2200, PA 2201, PA 3200 GF, PrimeCast 101 and PA 2105 can also be used with this technology. Please note that the UP-3D Centre's SLS printer is using PA 2200.